Intermediate and advance ski lessons have been ongoing today in Postavaru. Snowboard lessons have also taken place on Bradul, one of the two beginner's ski slopes available in the Poiana Brasov ski resort!
Snow conditions have continued to improve as snow guns have continued working for a third day in a row. Ski was clear during most of the day. It became overcast in the afternoon starting with 3pm or 15:00.
The weekend is approaching! Make sure that you book your ski and snowboard lessons in time:


Snowboard Lessons On Bradul Slope
Check out Bruno as he prepares for his first run down from the top of the Bradul slope. It's only his 2nd snowboard lesson!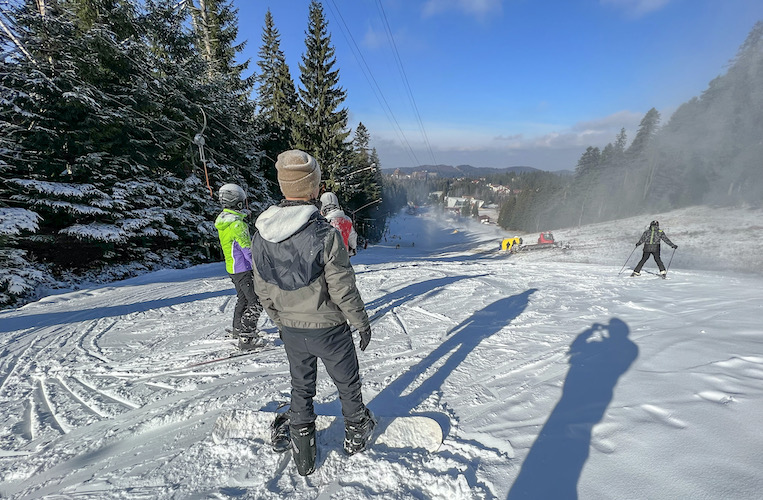 Ruia Chairlift View
Check out some amazing views from the Ruia chairlift, captured this afternoon:
14-Day Weather Forecast For Poiana Brasov
Check out the updated (January 13) weather forecast for Poiana Brasov, according to MeteoBlue.com: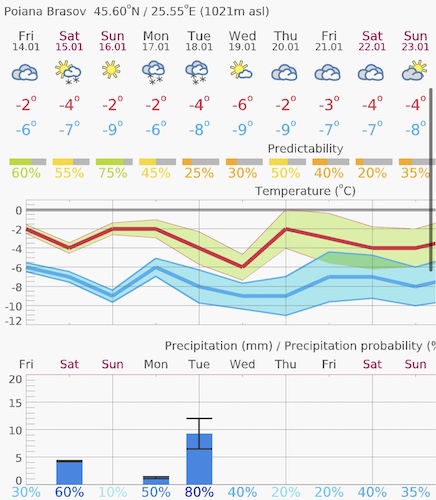 Do you have any questions regarding skiing and snowboarding in Poiana Brasov? Contact Us!